---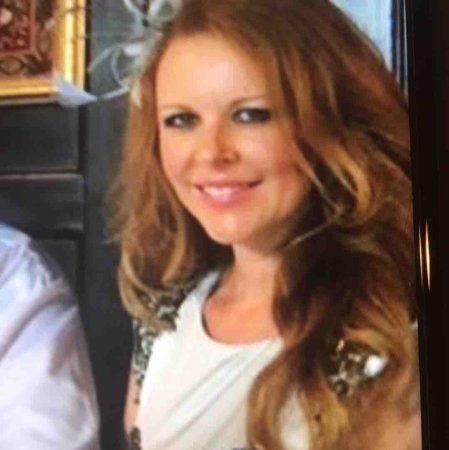 The Unique Solution to Finding the Right Personnel
Since 1921, Daytona Employment has consistently earned the respect and trust of the area's leading employers by matching talented professionals with challenging work opportunities. Let Daytona Employment handle the workers, so you can get back to the work.
About Daytona Employment
Personnel management is a huge undertaking for any business. That's why Daytona Employment serves North Florida as a complete hiring solution for any and all major industries. Thanks to Daytona Employment's large database of qualified candidates, we can handle "any job-anywhere-any time." Every employee placed by Daytona Employment has gone through a significant series of validation processes to ensure their suitability for your needs including: face-to-face interview, professional pre-screening (Min: 3 reference checks), computer-based skill testing, specialization qualification/verification. Pre-employment background checks and drug screens are available at request.
Doing What You Do Best
In business today, it is critical to focus the company's talents on the work that produces the best and most productive outcome. Spending your time (and your money) with mountains of resumes from newspaper ad respondents, interviewing, checking references and backgrounds, skill testing for suitability to the job you have available and everything that goes with this process is NOT a cost effective way to hire. On the other hand, finding exactly the right person for the job is what we do best. We'll handle the workers, so you can handle the work
Trust the Reputation
A company doesn't survive for 85-plus years, let alone grow continuously, without an excellent reputation for providing professional staffing services better than anyone else time after time. We invite you to ask us for references, speak to your business peers about us, and then trust us to do what we do so well for you.
Client Services - Specializing in Professional Employees
Light Industrial
Accounting/Finance
Legal
Insurance
Medical Administrative/Clerical
Information Technology
Engineering/Project Management
Human Resources
Sales & Marketing
Office Administration
Clerical & Secretarial
Services We Provide
Temporary Professional Employees
Temporary to Hire Employees
Direct Hire Employees
Skills Assessment
Salary Surveys
Benefit Advice
Payroll Services
Drug Screenings
Background Checks
HR Outsourcing
Workers Comp Insurance
Temporary/Contract Staffing
Daytona Employment works closely with client companies to determine specific staff needs. If your company experiences fluctuations in your required staff, due to seasonal changes or increases in production orders, then utilizing the professional temporary staff from Daytona Employment is your solution. Let Daytona Employment develop, recruit, skill test, background/drug screen and rank any employment candidates for your company prior to hiring to reduce the amount of time/money spent on recruiting. By utilizing the staffing services of a trusted provider like Daytona Employment, you are freeing up your internal employees to focus on your core business objectives. Let Daytona Employment find the Right Person for your Personnel. Temporary Staff can be provided for a minimum booking of four (4) hours. Your fee covers all temporary employee's payroll costs including SUTA, FUTA, FICA, and workers Compensation Insurance. All approved applicants will be initially hired and employed by DE and all related payroll and admin will be our responsibility. DE resolves concerns associated with hiring issues, turn over, employee retention and recruiting.
Temporary/Contract-To-Hire Staffing
Daytona Employment's Candidates all share one important characteristic. They are all seeking full-time employment opportunities from our clients. When a DE employee is placed with any DE client, our ultimate goal is to provide the best possible candidate for your immediate need - as well as one interested in working with you directly when ready. At times, situations arise when temporary employees are considered for direct hire employment by one of our clients. If our employee is interested in the employment opportunity with Client Company, Client Company must choose one of these options:
Option 1: We retain the employee on our payroll for total contract hours. After that time period, if all parties involved are in agreement, our employee is transferred to Client Company's payroll at no additional charge.
Option 2: Client Company shall pay a service fee equal to remaining contract hours.
Option 3: We retain the employee on our payroll for total hours. After that time period, if all parties involved are in agreement, our employee is retained on an ongoing, long term basis on DE's payroll at a reduced cost.
Direct Hire Staffing
While we do maintain a large pool of temporary employee candidates for immediate availability, we also work closely with many companies to manage their more skilled/qualified positions, usually on a "Direct Hire" basis. Direct Hire Positions are those rarely advertised by the individual company, but have real openings for highly qualified and skilled candidates. Often, companies use DE as a screening tool so that they can spend their time focusing on their business. With a Direct Hire placement, an employee immediately joins the Client company's staff and payroll, with only a limited commission due to Daytona Employment (DE). If your company is lacking an internal human resources department, but has a need to identify/recruit/hire any qualified staff for key positions, consider calling Daytona Employment to discuss our Direct Hire services and pricing directly. Let us find the right PERSON for your PERSONnel!
Skills Assessment
DE Skill Evaluations:
Hemmingway State-of-the Art Testing System
Evaluates applicant on all popular hardware and software
Custom-tailored to your specific system and workload
Conducted on-site
Accounting, clerical, secretarial & word processing skills evaluations include, but are not limited to:
Accounting (Peachtree, QuickBooks, bookkeeping, payroll, math aptitude, 10-key, billing, function and basic)
Administrative -Word processing, equipment/software specific, including MS Word, Excel, PowerPoint, Access & Outlook
Typing - copy, letter form, and statistical
Proofreading
Data Entry - 10-key and keypunch
Clerical - filing, spelling, grammar
Telemarketing (diction, service attitude, persuasiveness, decision making)
Customer Service (diction, service attitude, people skills)
Client Specific Evaluations
(DE can create specific evaluations based on customer job related activities)
Salary and Benefit Surveys
Working with hundreds of companies in Volusia and Flagler counties, DE can offer advice on your salary and benefits provided so you can remain a competitive employer of choice.
Benefit Advice
Service offered to Client Companies to advise them on the benefits similar companies offer within the Volusia & Flagler location. Daytona Employment can also offer outsourced Employee Benefits through our own Payroll Services provider, at the Employee's cost.
Payroll Administration Services
In addition to helping you with your staffing process, Daytona Employment can also help manage your employees once they are on staff. Through our Payroll Administration Services department, Daytona Employment can reduce the headaches of Payroll Processing, Workers Compensation insurance and Unemployment Benefits for your current/outgoing employees. The fee for such a service is a competitive multiplier of an agreed-upon hourly rate. With Payroll Administration Services, Client Company is responsible for the search, selection and pre-screening of temporary employees supplied to DE for Payroll Service. DE can also assist in the search, selection and pre-screening of employees for a nominal fee should that be required.
Drug Screenings
Daytona Employment manages this process on behalf of employer/client company to save them time and money on employee hiring. We offer a 5-panel urinalysis exam, completed in our offices in Daytona Beach, as well as we can outsource up to a 10-panel urinalysis exam through our own vendors.
Background Screening
Daytona Employment offers several pre-employment screening services to help you make the best-informed hiring decisions. DE manages all of their client's background screening needs through our sister company, MacData. MacData allows Daytona Employment to offer a full civil, criminal, and motor vehicle screening package at a competitive price. Know who you hire, BEFORE you hire them! The process is easy and can be done by phone, fax, or email at any time. Our products and policies are in compliance with the Fair Credit Reporting Act and all other local and federal regulations, so that's just one less thing you have to be concerned about.
Federal/State/County/Multi-State Criminal Searches
These searches are the key to conducting a thorough check of an applicant's criminal history.
Employment Credit Reports
The information contained in these reports can be used for employment purposes and includes bankruptcies, liens, judgments, and a credit history which provides a summary of how the applicant manages his/her financial obligations. These reports are also useful as an additional source of identity verification as they provide information on the applicant's aliases, social security number, address history, and employment history.
Driving History Search
This search provides a summary of the applicant's driving record which may include traffic violations, driving-related offenses, and restrictions/suspensions/revocations. This search may also reveal misdemeanor DUI convictions which are sometimes not included in the criminal histories of all jurisdictions.
Social Security Number Search
This search will provide information regarding the names, aliases, and addresses associated with the social security number provided by the applicant. A social security number search can also uncover information of fraudulent use of the number.
Workers Compensation Search
This search reveals claims submitted by the applicant for injuries he/she sustained while on the job.
Education Verification
Educational institutions provided by the applicant are contacted to verify dates of enrollment, degrees received, and grade point average.
FACIS Report
The Fraud and Abuse Control Information System (FACIS) service contains the sanction history of individuals and entities in the healthcare industry ranging from physicians to home health agencies and ambulatory services.
Sex Offender Registry
This multi-state sex offender search is conducted through the US Department of Justice record from all contributing states.
Professional License Verification
License and certification institutions provided by the applicant are contacted to verify / confirm stated credentials.
Employee Leasing Services
Daytona Employment offers a unique service which will save you time & money when searching and selecting a suitable employee leasing organization when outsourcing your payroll/HR needs.
Daytona Employment partners with several national leasing companies in order to present to our clients a range of cost effective solutions and prices based on their needs. Our client requirements range from needs of workers comprehensive insurance, employee benefits through to health and safety & HR support. Call DE for more details.
Workers' Compensation Managed Care Arrangement
When on-the-job injuries occur, it is our desire that our employees receive prompt, appropriate, quality medical care. Our statewide network of approved medical care providers is one of the most comprehensive in the State and meets our standards of quality and service. If you are in an accident while at work, we ask that you complete the following steps:
For all life-threatening medical emergencies, regardless of your location, call 911.
For minor injuries, report to your supervisor to document it.
Receive necessary first aid at the job site.
For all injuries requiring medical attention:
Report the injury to your supervisor who will report it to our WC Insurance company.
Seek medical attention from the choice of network physicians provided to you by your supervisor.
Failure to obtain medical treatment from a participating medical provider will jeopardize your workers compensation benefits.
Follow the medical treatment plan, as prescribed by your medical provider.
The Medical Case Manager may contact you to assist in your care, any necessary referrals and your return-to-work plan.
Should you wish to see a specialist within the approved network, your Medical Case Manager must coordinate all referrals.